This project was an exhibition design for a Drexel event that is to be held summer of 2021. It is a collection of garments from the 1920s and 1930s. The design of this exhibition showcases the process of the garment design while keeping the focus on the pieces. The color palette was drawn from the sketches of the various 1920s fashion designers highlighted in this exhibition.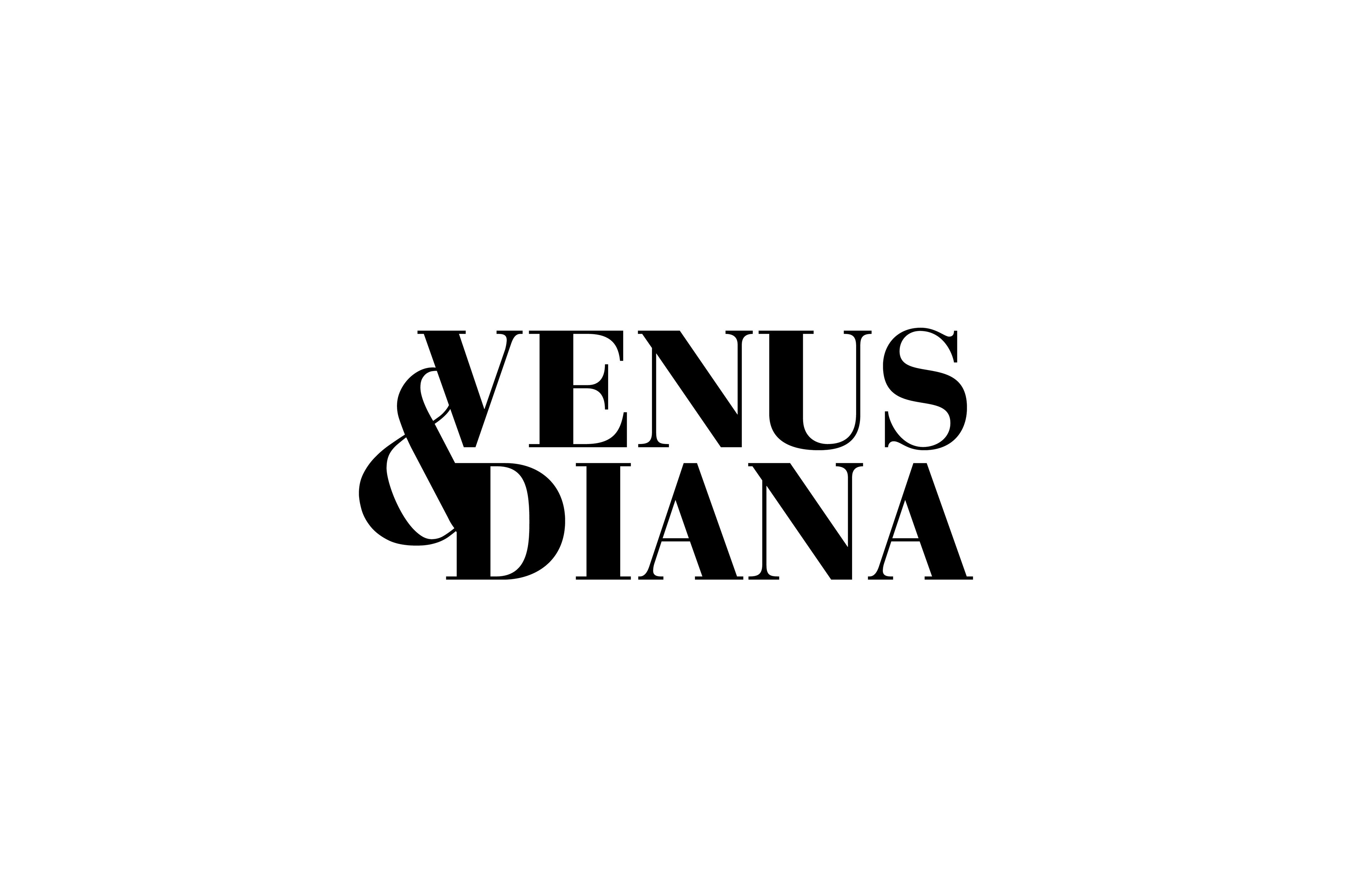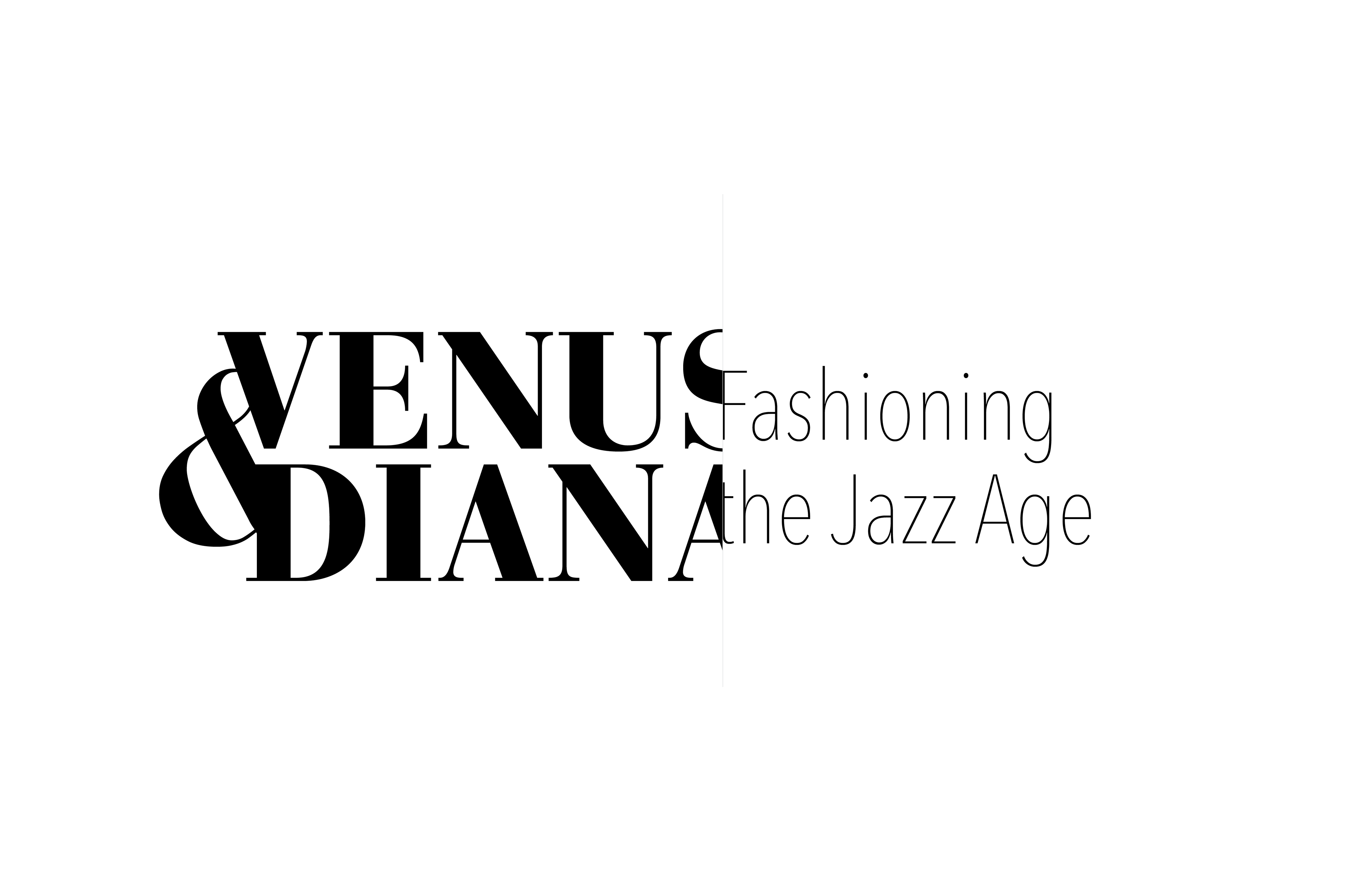 This is the full scope of the exhibition space and the different sections held in the exhibition.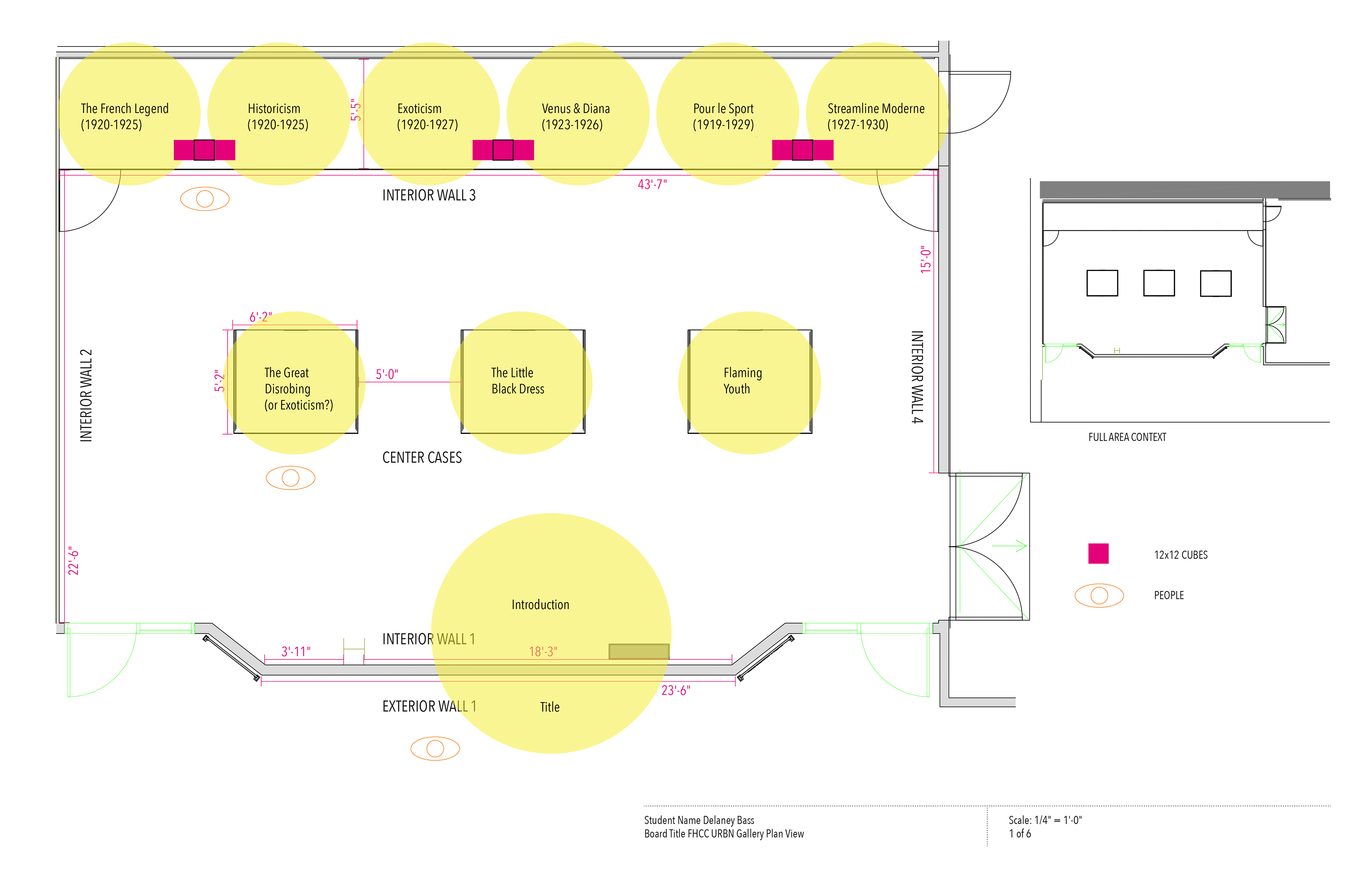 Below is the exterior of the exhibition space. I kept a theme of connecting lines throughout the different elements of the space that you will see in the following sections.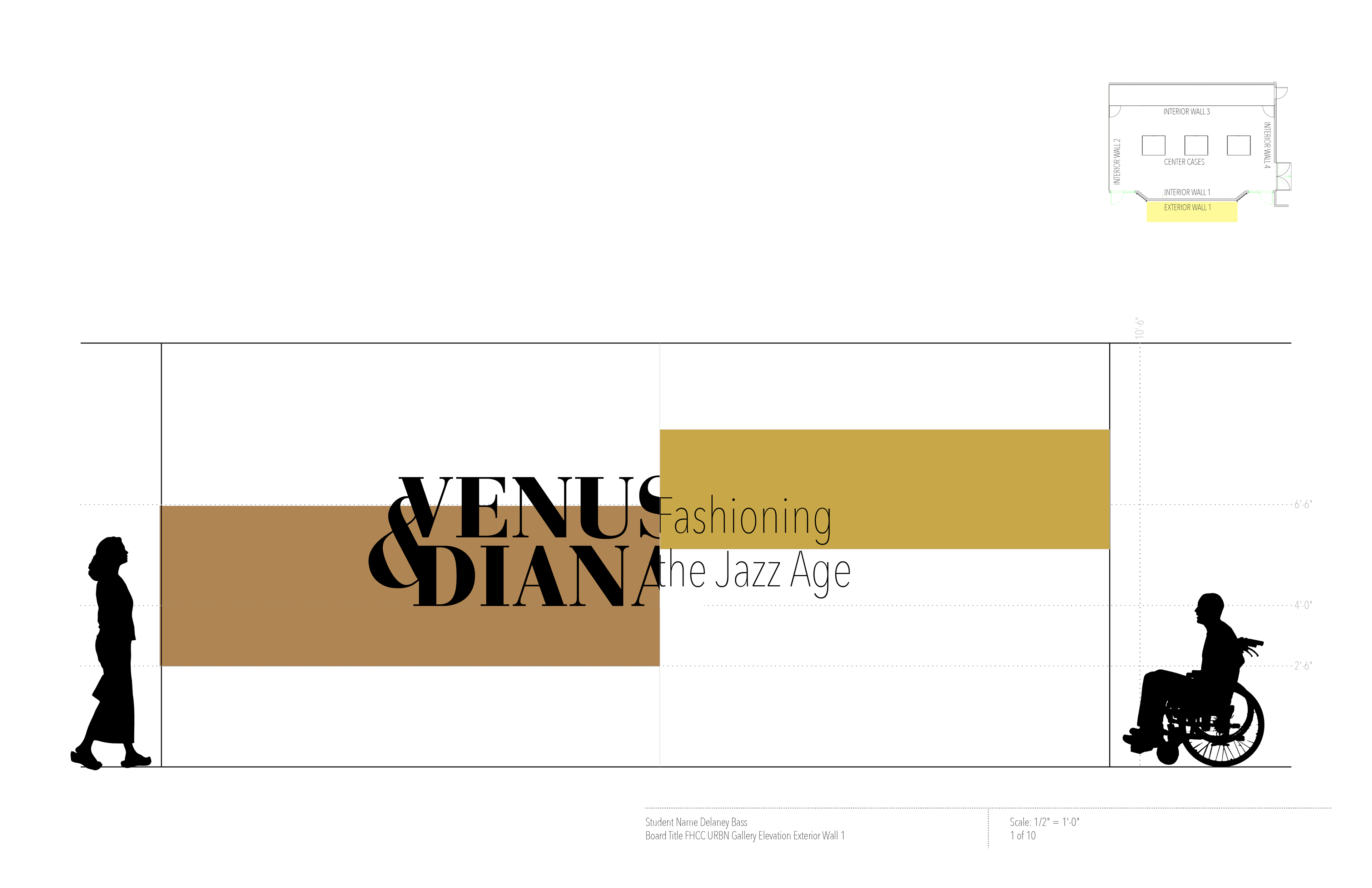 The following images highlight the interior introduction wall and the back cases holding the garments. There is a theme of an off-set band going throughout the exhibition space. It keeps the look of everything staying connected while keeping visual interest with slight breaks.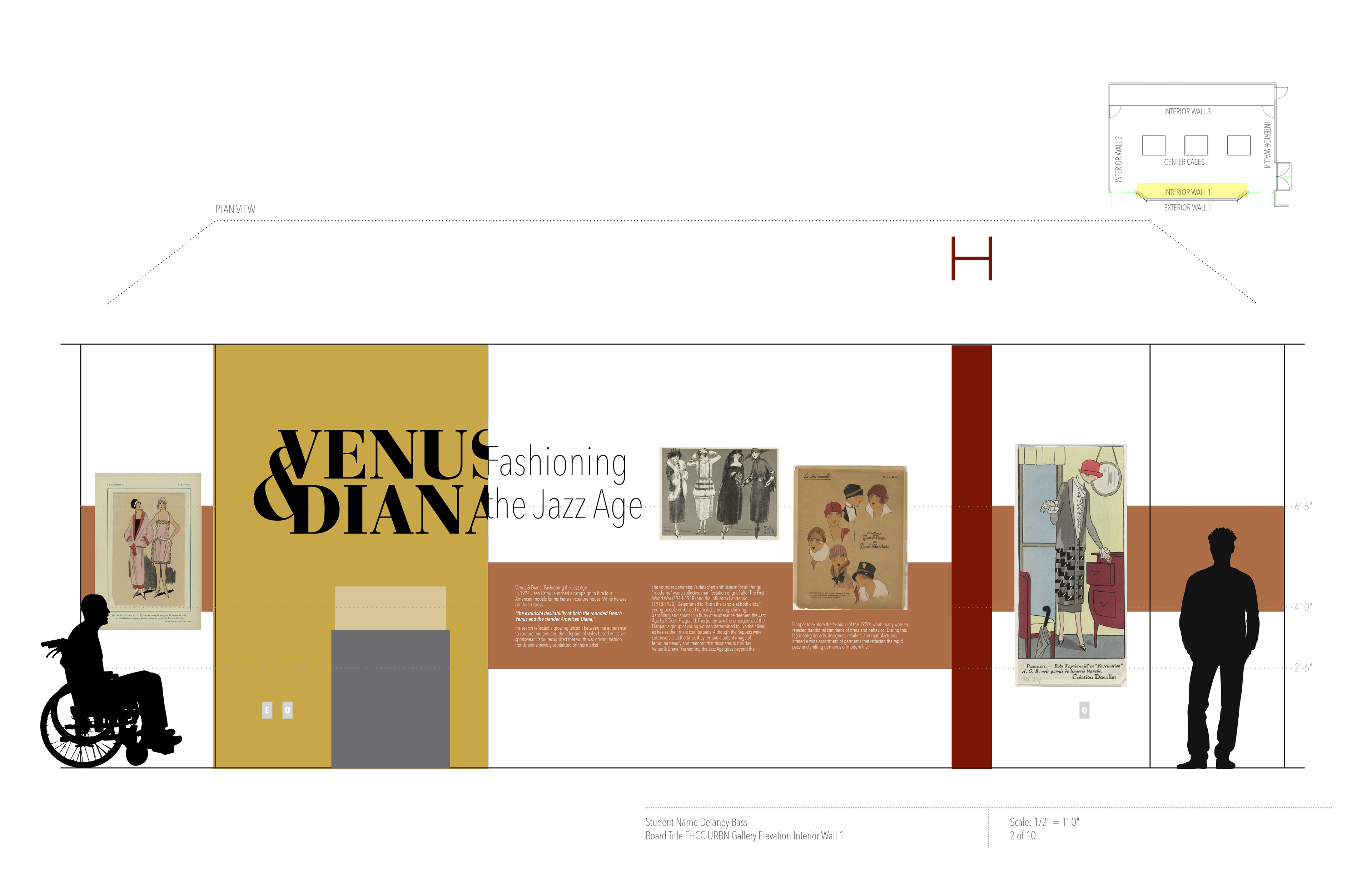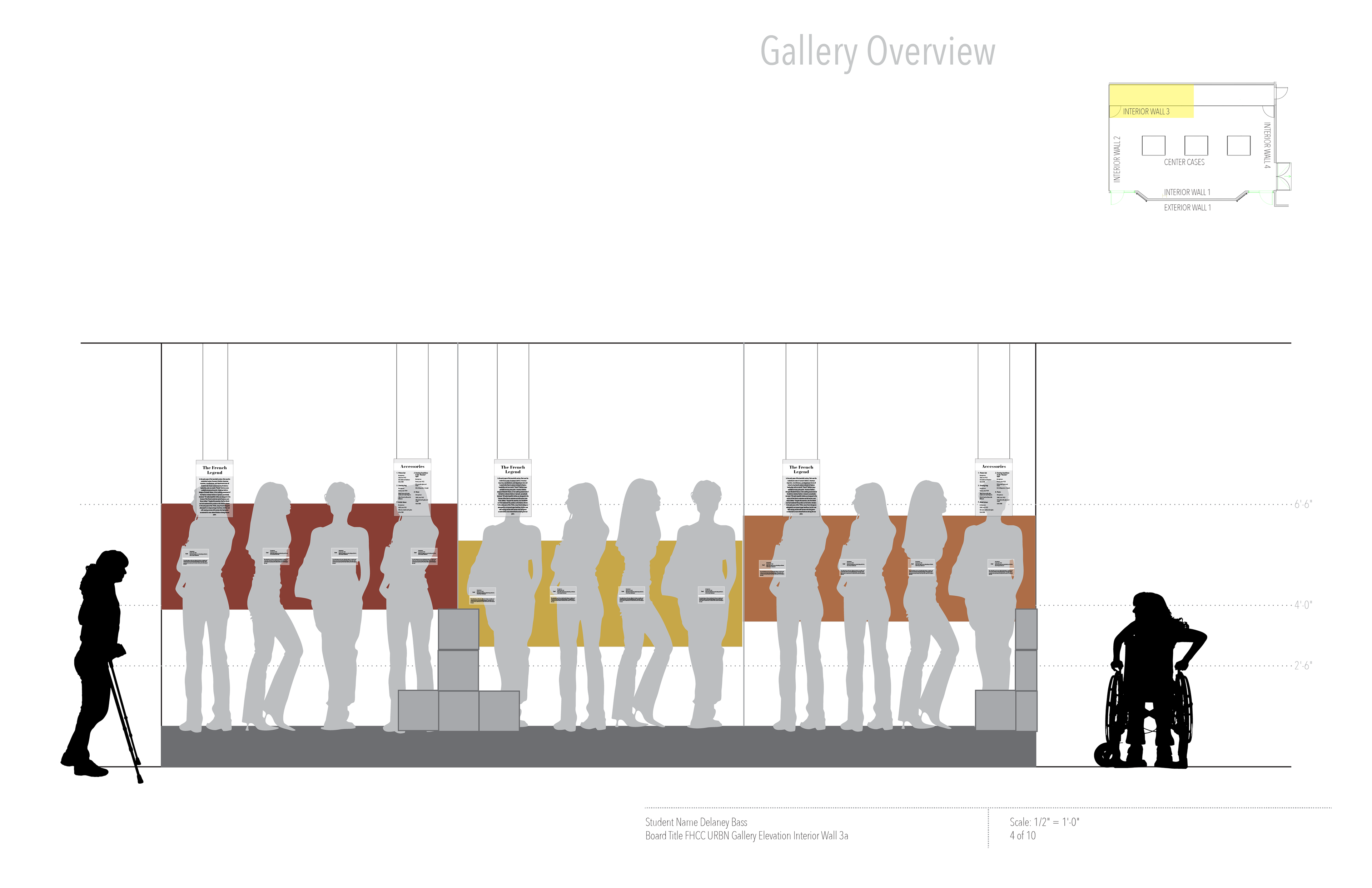 Below are the standing cases in the center of the exhibition room. It shows all angles and sizes of the standing cases and garments inside.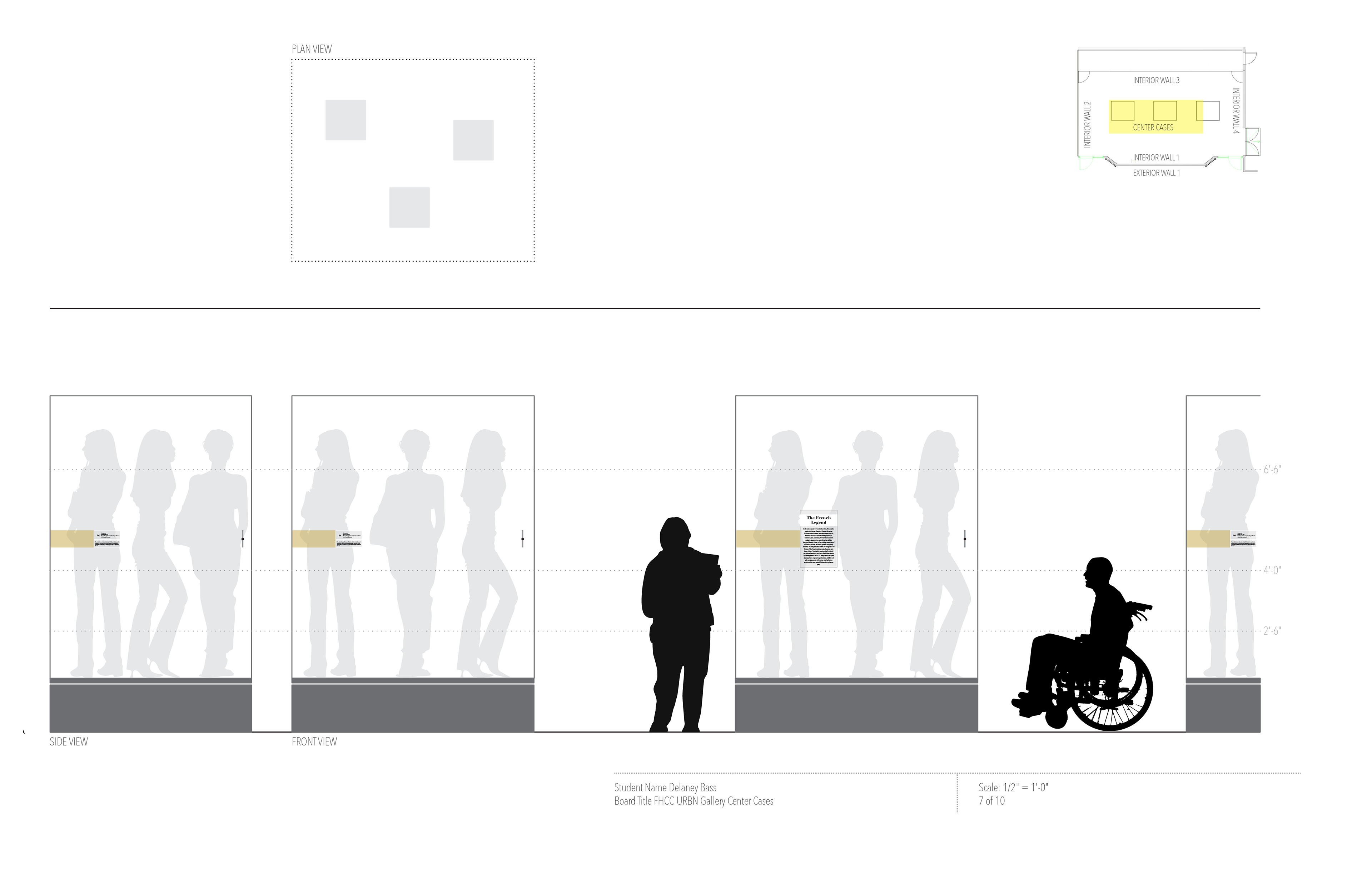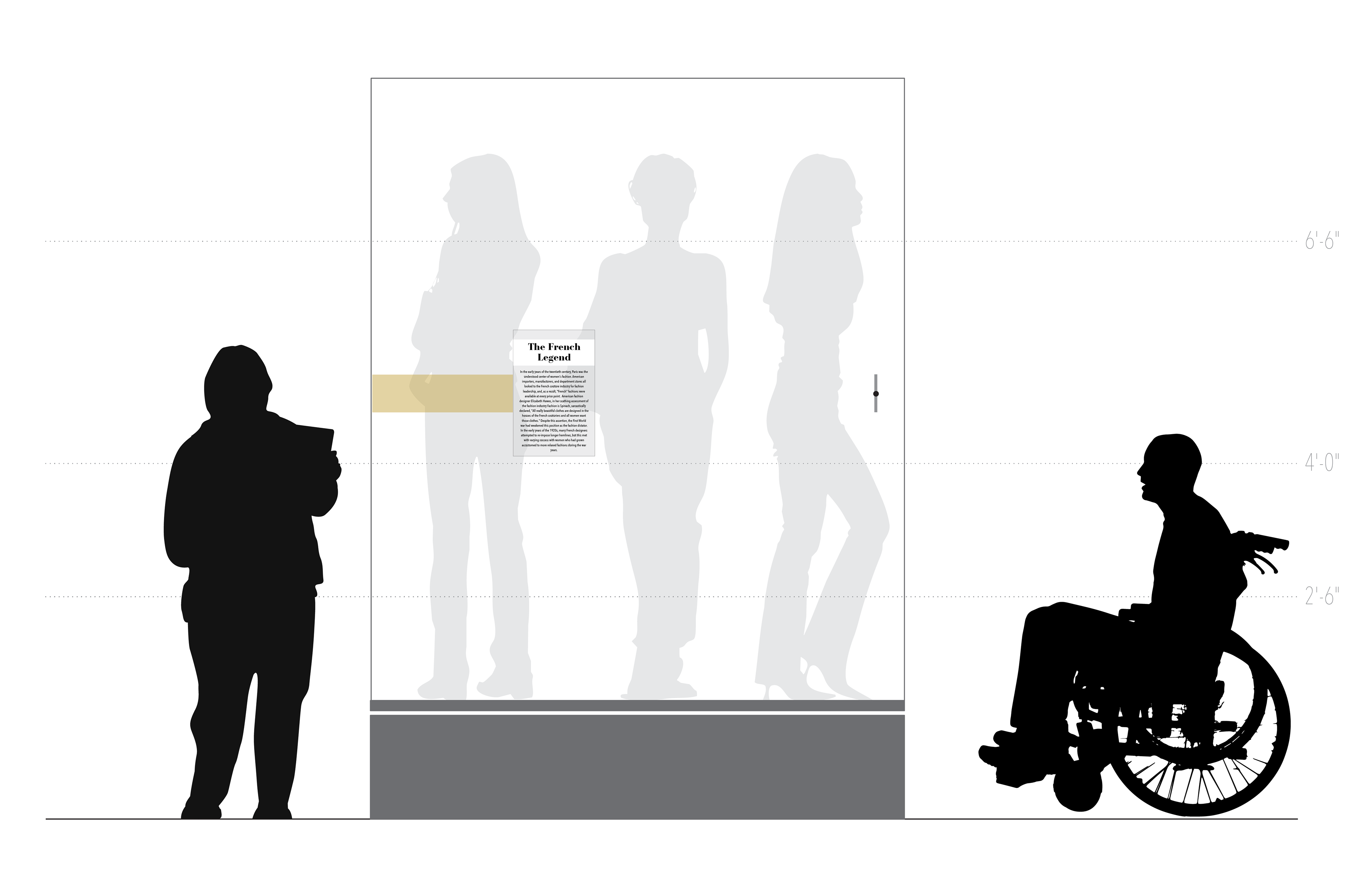 The following are the plaques that are seen in all of the cases. They give the descriptions of each of the time periods and specific garments. They are designed to be frosted glass with the information printed on top. This is to allow viewers to read information easily but still have the ability to see the silhouette through the frosted glass and not fully impede the garments.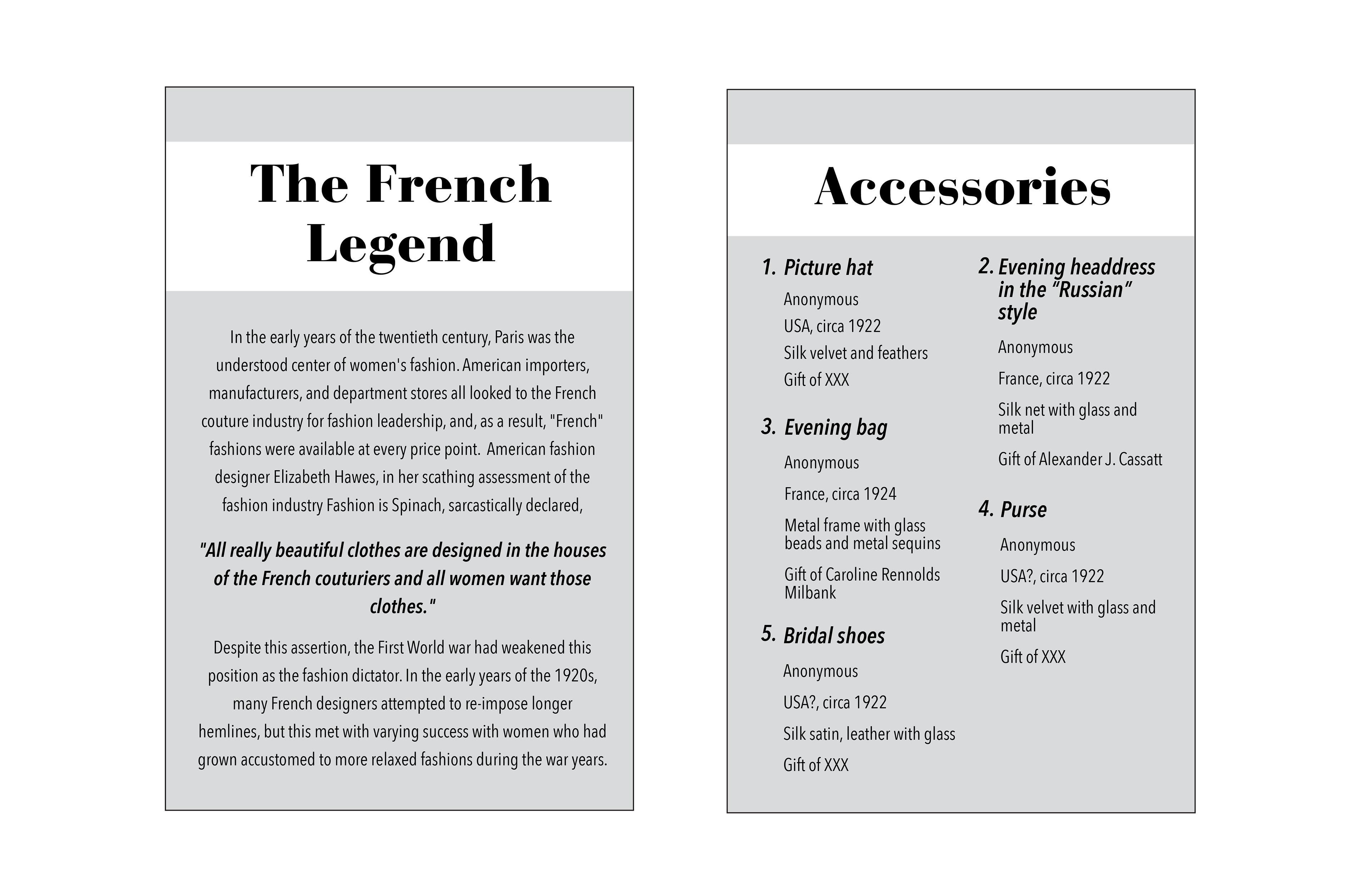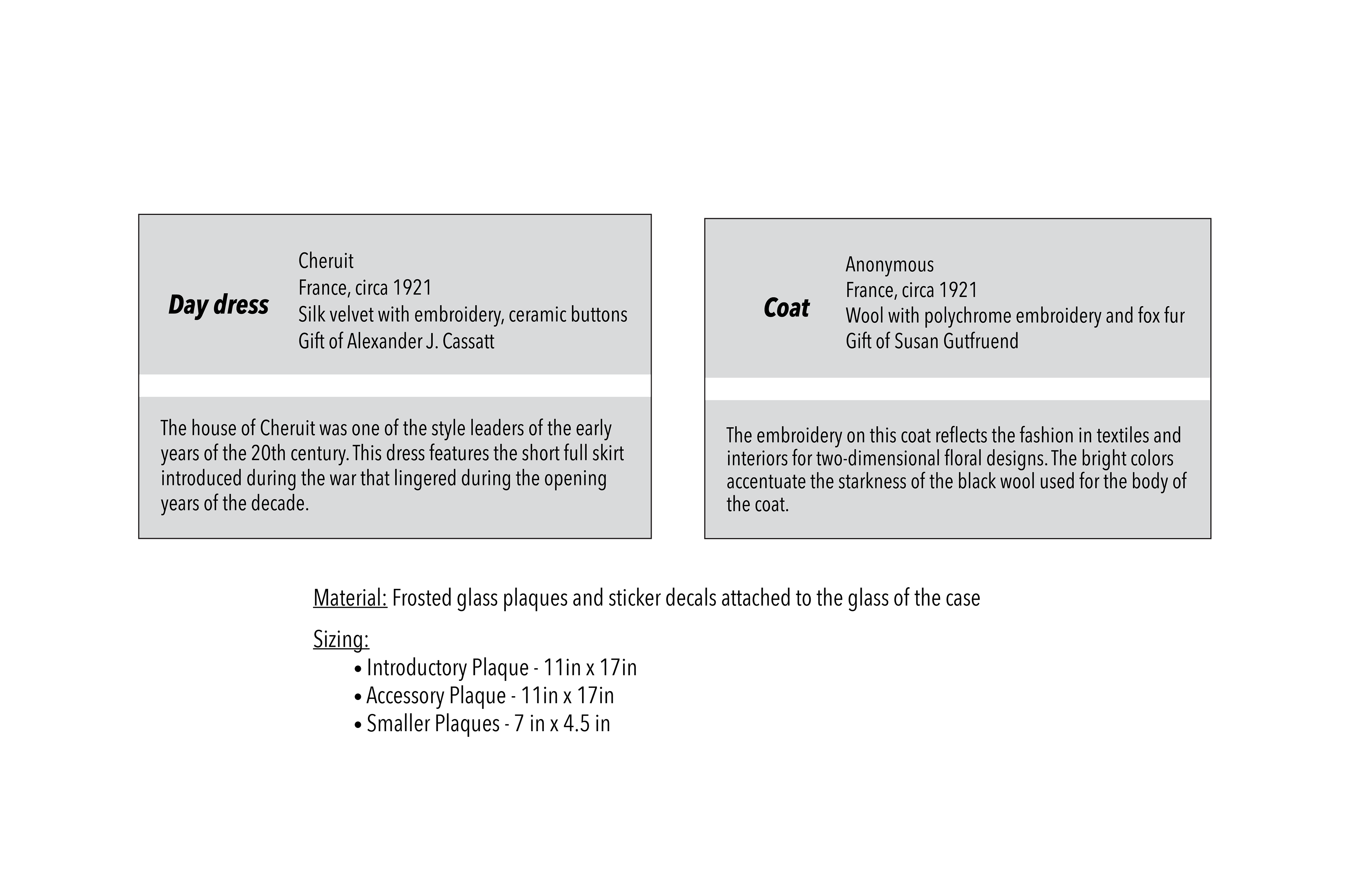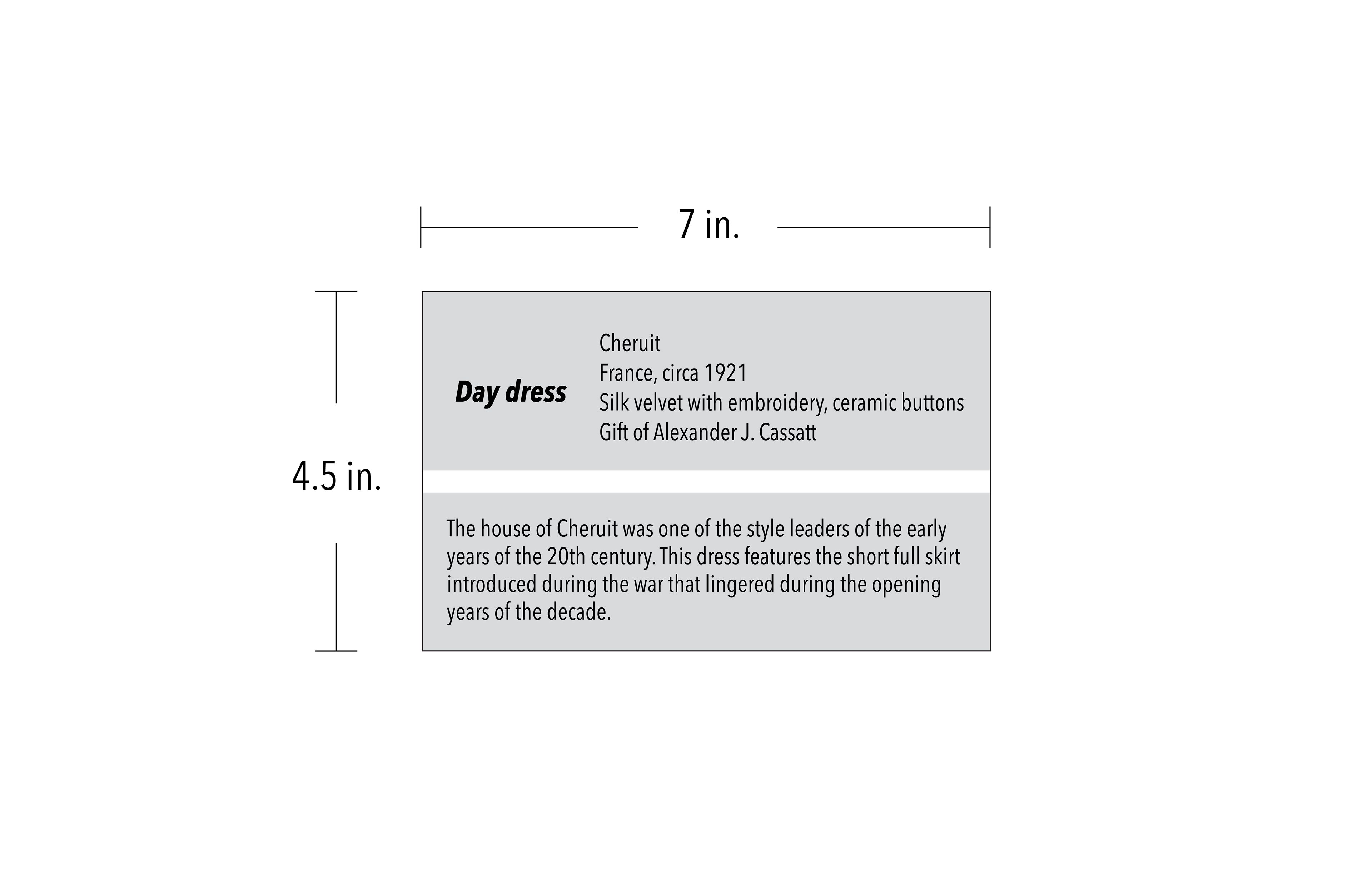 These final deliverables consist of an event post card that is to be sent out to invitees and instagram posts to promote the event.